Stephen Ministry
First Presbyterian Church is a Stephen Ministry congregation.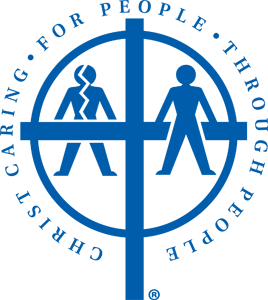 Stephen Ministry is a program that equips lay people to provide confidential, one-on-one Christian care to individuals in our congregation and community who are experiencing difficulties in their lives.
A Stephen Minister is a person with gifts for caregiving, who was carefully selected to serve in this role. He or she has received 50 hours of training in providing emotional and spiritual care to a person who is going through a life crisis or just a tough time. Trust is essential to a caring relationship, and strict confidentiality is one of the most important principles of Stephen Ministry. Care Receivers are the recipients of Stephen Ministers' care. They are people from our congregation or community who are experiencing grief, divorce, loss of a job, loneliness, a serious illness or any of an endless number of life difficulties.
The name Stephen comes from St. Stephen who was the first lay person commissioned by the apostles to provide caring ministry to those in need as recorded in Acts 6. Stephen Ministry was founded in 1975 by Rev. Kenneth Haugk, a pastor and clinical psychologist in St. Louis. Over 11,000 congregations are enrolled in more than 150 Christian denominations in 25 countries. If you or someone you know could benefit from the care of a Stephen Minister, if you are interested in becoming a Stephen Minister, or just to learn more, contact one of our pastors at the church office or Linda Sandquist at 398-4609.
Come to me, all you who are weary and burdened, and I will give you rest. Matthew 11:28
Bear one another's burdens, and in this way you will fulfill the law of Christ. Galatians 6:2