Compassion, Peace, and Justice (CPJ)
Compassion, Peace and Justice Ministry Team
Statement of Faith and Purpose
"The Presbyterian Church commitment to justice is core to its identity and understanding as followers of Jesus Christ. Beginning with the ancient texts of the faith, God's people have given both voice and witness to the prophet Micah's calling to do justice, love kindness and walk humbly with God.
The Confessions of the church, especially the Confession of 1967 and A Brief Statement of Faith, challenge the church to follow Christ into a broken and fearful world:
to pray without ceasing,

to witness among all peoples

to unmask idolatries in church and culture,

to hear the voices of peoples long silenced,

and to work with others for justice, freedom and peace.
–A Brief Statement of Faith 10.4
The Book of Order also makes it clear that "the whole church gathers in worship and its corporate life for the purpose of being sent out into the world to engage in the reconciling, healing work of God through Jesus Christ. God sends the church in the power of the Holy Spirit to share with Christ in establishing God's just, peaceable and loving rule in the world". (W-7.4000)
The Compassion Peace and Justice Ministry Team (CPJMT) works with the leadership of the denomination in The Presbyterian Mission Agency's Compassion Peace and Justice Ministry and General Assembly Office of Immigration Issues. Our objectives are to educate our congregation and community and then to support action when we believe we are called to act and when we can make a practical difference.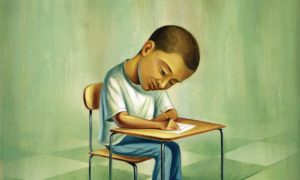 Our focus is on the School to Prison Pipeline and on just compassionate immigration reform. We meet on the first and third Thursdays of each month from 11:00 to 12:30. You are welcome to join us.
Presbyterian Legends in the Pursuit of Peace and Justice
William Henry Sheppard
(March 8, 1865-November 25, 1927)
Presbyterian pastor William Henry Sheppard was among the first missionaries to Africa serving in The Congo Free State from 1890 to 1910. Sheppard, an African American from south west Virginia was able to befriend the native Kuba people. When the atrocities of Belgian King Leopold emerged in the United States and Europe, Sheppard through the Presbyterian Church, was able to share his experiences thus becoming a respected civil rights activist. Sheppard returned to the United States after twenty years to pastor Grace Presbyterian Church in Louisville.
Read More
William Sheppard-Congo's African American Livingstone
, William E. Phipps, Geneva Press, 2003
Elijah Parish Lovejoy-Patriot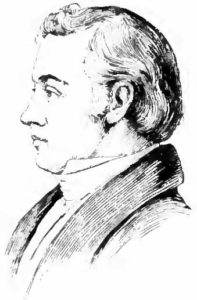 1802- 1837
"Lovejoy's fight was a struggle to make his faith something more than a repetition of words…. well placed bricks and stained glass windows and comforting sermons meant not to disturb."1
Elijah Parish Lovejoy was a Presbyterian Pastor. He was murdered at the age of 35 in Alton, IL. Educated at Princeton Seminary, he was a husband, a father of two and the publisher of the Alton Observer. The Observer was a religious newspaper which preached the bible and the abolition of slavery.
His printing presses were repeatedly destroyed but Lovejoy refused to be silenced. He believed free speech to be a constitutional right. Ultimately he and his followers were attacked by an angry, armed, drunken mob. Lovejoy was shot five times and killed. The shooters were acquitted of the crime. A national outrage ensued martyring Lovejoy and bolstering national sentiments for abolition.
"There is no scarcity of people who are oppressed. There is only a scarcity of men and women with eyes clear enough to see and hearts big enough to act."2

1Freedom's Champion- Elijah Lovejoy, Paul Simon, Southern Illinois University Press, 1994
2Tales and Trails of Illinois, Stu Fliege, University of Illinois Press, 2002.