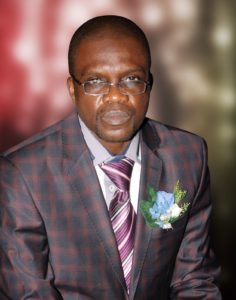 Blaise Pascal Zamena
Assistant Director of Children, Youth, and Families
blaise@firstpres.church
Blaise Pascal Zamena joined First Presbyterian Church of Champaign as Children, Youth, and Families Assistant Director in June 2017. He has a Bachelor's degree in Electronics from I.S.T.A (Democratic Republic of the Congo) and a Postgraduate Certificate in Teaching Mathematics and Technology from University of South Africa.
Currently, Blaise is completing a Bachelor's Honours degree in Education (University of South Africa) and also attending Cisco Networking Certificate Program at Parkland College. Blaise works with Urbana School District #116 as an assistant teacher in Mathematics.
Blaise is married to Thethe Kidimbu and they have three children (Rayan Mfulama, Audrey Mfulama, and Blessing Mfulama).